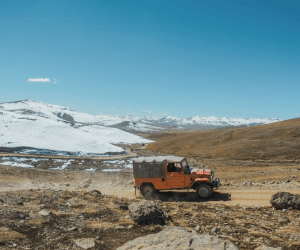 There are very few things that a Jeep owner can do to make a Wrangler look better than they already do. Lifting the vehicle is one way of improving the look of these sporty rides. Lifting the Jeep makes it more visible and gives you a custom look so people can tell your ride from all of the others with just one glance.
Another good reason to lift one of these automobiles is so you have greater ground clearance when you are driving through off-road situations. When the auto is lifted you can put larger tires on it and that helps improve the ground clearance so you can roll over larger rocks, larger sticks, and go through deeper waters without worry.
The cost of doing one of these lift transformations is not as high as you might think. You can also save a little money on this transformation by doing the work and installing the kit for yourself.
Jeep Wrangler Lift Kit Installation Cost for Both Suspension & Body Lifts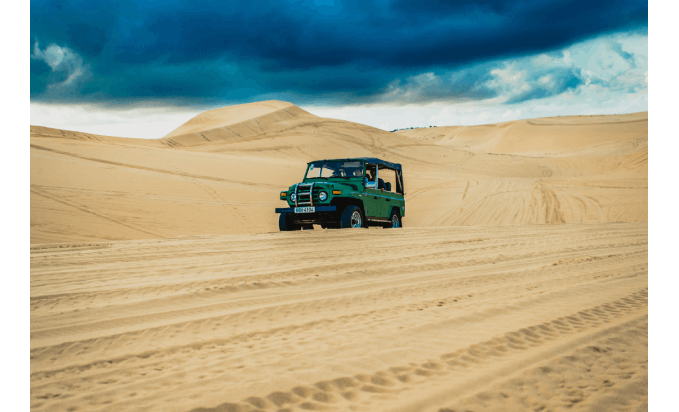 Suspension Lift Kits
These lifts not only improve the ground clearance of the vehicle, but they also increase the stability the auto has when it is being driven on any surface. These kits even increase or improve the cargo abilities your Wrangler has.
These kits are the priciest of all lift kits. You are going to pay somewhere between $1000 and $10000 to get the kit and the installation of the kit. The price does seem a little steep, but the quality of the lift is without a question the best that there is.
This type of lift actually increases the handling stability of your vehicle. It makes your auto safer to ride in and it improves the ride quality. Many people complain about how rough riding the Jeep Wrangler is, well this lift will give you a smoother and more enjoyable ride.
You really need to allow a mechanic or suspension expert to install these kits for you. With the kits costing so much you do not want to take any chances that you will do something improper and break something or not install it correctly.
Related Article Best JK Lift Kit for 35 Inch Tires
Body Lifts
The body lift kits are far less expensive than the suspension lift kits. A body lift kit increases the distance that exists between the vehicle frame and the body of the Jeep. These lifts leave the ride looking great and they do not affect the steering and drive components of the auto.
You can save a lot of money by installing these kits for yourself. It is going to take you the better part of a day to make the installation. Expect to be working on this between 6 and 8 hours.
With this type of lift, you can increase your rim and tire size. Under the frame your clearance will improve but it will not match the clearance you can get from a suspension lift.
The real drawback of this lift type is the ground clearance you get is not as great as the ground clearance you can get from a suspension lift. Another drawback is the frame of the vehicle looks more exposed and this can detract from the aesthetic beauty of your vehicle.
These kits will start at prices of around $200. On the high end, the kits may cost as much as $2000. There are a lot of available kits in the middle of those two numbers. This is probably the lowest price you will find on a decent kit, and you must remember that when it comes to automobile accessories and parts you normally get what you pay for. In other words, the really cheap parts are not likely to be as high-quality, durable or dependable as the higher-priced items. We suggest that you check all reviews of the lifts you look at to see what customers who own the items think of their performance and durability.
How Much Does It Cost to Install a Lift Kit on a Jeep (DIY Projects)
The only real way to save money on a lift is to do the work yourself. This comes with the conundrum of would you rather save some money or save yourself the physical labor, frustration, and aggravation of doing the work at home.
The installation of a lift is not something for every DIY mechanic to undertake. You are going to need some experience in suspensions and the components of the kit in order to understand how to install and properly align everything.
If you decide to do the work for yourself you are also going to need to have the right tools readily available. When you get the kit installed you are also going to need to get a professional wheel alignment done. The wheel alignment will cost you between $75 and $200 but it will save you hundreds of dollars on tires. If the wheels are not properly aligned then your tires wear out faster, and you have to replace them sooner.
You also need to consider a few things about your vehicle. If the vehicle is not incredibly stable when you drive on paved roadways then talk to a professional before you install a lift kit. Installing a lift that raises the vehicle a couple of inches is only going to make your steering stability worse if it is already giving you problems.
Installing a lift does more than increasing ground clearance and allows you to have bigger rims and tires. The installation also affects the angles the pinions are at, they affect the wheel alignment, they also affect the control arm length, and the suspension system. A lot of different things must be considered, adjusted, and dealt with before you can install a lift and trust it to leave your vehicle safe to drive.
One of the ways you can save money on a lift kit is to choose a shorter lift of two-inches or less. When you start getting the kits that will lift the vehicle four inches or greater you are going to be looking at kits that are much higher, and at having to change more components under your vehicle to maintain stability in steering and handling.
Final Note
The best advice we can share with you is for you to speak to a suspension expert before you decide whether to lift your vehicle or the type of lift to use. The expert can help you determine which lift will do the things you are wanting the lift to do for your vehicle. They can also help you to get a kit that fits perfectly, is durable, and is not going to damage or alter your Jeep stability.