If you have a Jeep 258 and you are looking to upgrade, increase horsepower and make general improvements you have come to the right place.
I love4 everything Jeep, and have driven, worked on, and talked about Jeeps for a few decades now.
If you want to upgrade a Jeep 258 engine the cost is going to depend on what upgrades you are trying to make. On average if you have $2000 you can do all of the upgrades you want to do to a Jeep 258.
How to Upgrade Jeep 258 Engine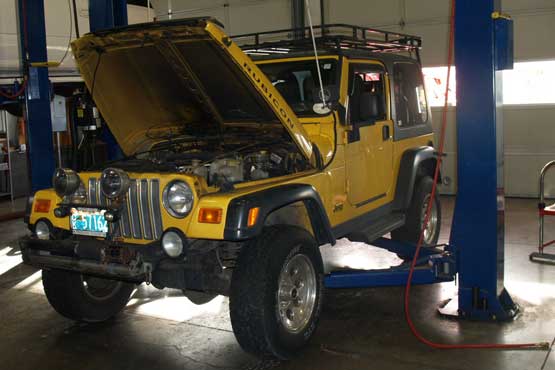 To upgrade the Jeep 258 so it has more horsepower, increased torque or to increase the miles-per-gallon it uses there are several things you can do.
Upgrade The Muffler
You can make big increases in the torque and horsepower your 258 Jeep engine has by upgrading the muffler.
The stock muffler that comes on these vehicles will stifle the abilities of the engine. Stock mufflers place a greater restriction on airflow and the result is less power and torque.
Trade Out That Stock Air Intake Manifold
Your engine needs more fresh air if you want it to have increased horsepower or torque.
A new air intake manifold that is bigger, taller or longer than the one you have is going to increase the amount of air and increase your power.
Bigger Carburetor
If you want to move more cubic feet of air per minute then increase the size of the carburetor.
Install Performance Heads
If you want your power to really increase then remove the stock heads and install performance ones in their place.
The high-performance heads are going to increase displacement and pull even more air through the engine.
The power you have is in direct relation to the airflow you have through that engine.
Spark Plug Changes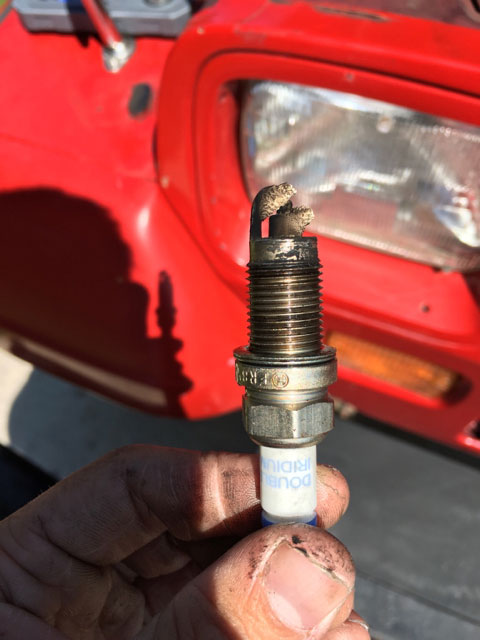 Your spark plug is not going to have any real effect on your horsepower and torque, but they have a lot of influence on the amount of fuel your vehicle consumes.
If you want the vehicle to be in top running order, and to use as little fuel as possible, make sure that you are using top-quality spark plugs and changing them on a regular basis.
Upgrades that Require Professional Attention
There are more complicated upgrades that you can make to your 258 Jeep engine that will enhance the engine and give you more horsepower.
The fuel injectors can be upgraded. The upgrade will increase the distance you can travel on a gallon of fuel, and it will increase your power and strength.
It is highly recommended that if you are going to change out the fuel injectors you seek some professional advice before you start.
Camshaft upgrades are a great way to increase engine torque and horsepower.
Camshaft upgrades really require someone who knows what they are doing and which camshafts to use.
If you plan to do a camshaft upgrade go to the nearest certified performance shop and talk to them about your options and everything that this procedure will entail.
For true performance upgrades, you may want to install a turbocharger or a supercharger on your engine.
It takes a lot of tools and skills to properly install a turbocharger. Seek professional guidance before you even decide which charger to buy.
Did you Know
There are some really simple, and affordable things you can do to make sure your engine has the most possible horsepower and torque without making big part changes.
Clean the air filter on a regular basis.
It is recommended that you clean or changes your air intake filter every 12,000 to 15,000 miles. If you drive the vehicle often over dirt roads, pastures, and rocks then you need to be cleaning that air filter a lot more often.
The tiny particulates of sand and debris that the filter stops from going into your engine also stop the filter from allowing as much air to go into the engine. Remember the increase in airflow equals an increase in power.
Change The Oil Regularly
Regular maintenance like oil changes every 5,000 miles and air filter changes will increase the power and speed of the vehicle you drive.
If you happen to have an older model vehicle the regular maintenance will improve performance and increase the length of time the engine will continue to perform.
Frequently Asked Questions
How Can I Get More Horsepower Out of My 258?
Upgrade your spark plugs, use only the highest grade of fuel, install a performance air intake manifold, and upgrade the muffler system.
Is The AMC 258 a Good Engine?
This engine was used in Jeep vehicles from 1971 until 1988. If it had not been a good engine it would not have been installed in so many vehicles.
How Reliable is The Jeep 4.2 Engine?
This is a very reliable engine. You will find that the majority of engines placed in a vehicle with the name Jeep attached to it is a good engine. Jeep engines have to be touch and reliable to honor the Jeep enthusiast's expectations.
Final Thoughts
The Jeep 2.8 is a good engine with a stock horsepower of 112 @ 3200. This is a durable engine that has plenty of power for the everyday driver. If you are into racing or you need a little more horsepower to make the hauls you make increasing the horsepower can be done simply and it really should not cost you much money.