There are good and bad things about every product on the market. The Jeep 2.4L engine is no exception. It has strong positive points and it has some issues that may rear their ugly head.
This is a good engine, but it is prudent to understand the common issues so you can determine if they are going to major or minor disturbances for you.
Pros of The Jeep 2.4 L Engine
There are issues with the Jeep 2.4 L but there are also positive attributes that make this engine perfect for some drivers.
This engine is very light. It puts less pressure on the body of the vehicle. It allows the vehicle to go faster and it will consume less gas due to the lighter engine weight.
It has 150 HP
It is capable of running for several hours at a time with no problems. It is great for long-distance trips and driving.
You can easily put 120,000 miles on this engine before you start to have issues.
Has a rubber timing belt if it does not have a timing chain. The majority of these engines have a timing chain.
Most Common Jeep 2.4 Engine Problems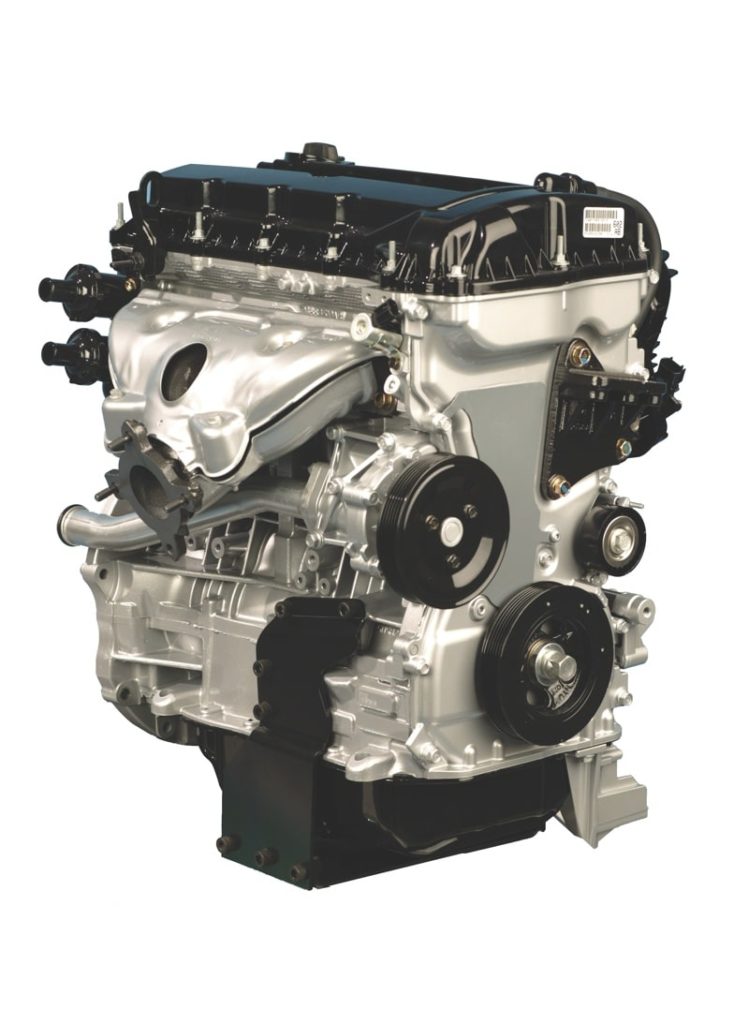 The most common Jeep 2.4 engine problems are stuttering under pressure, unusual vibrations while driving, and gas emission issues.
1. Improper Transmission Calibration
In 2019 a recall was issued because the 2.4-liter was having improper transmission calibration causing vehicle owners a lot of grief.
Owners complained that their vehicles were not gaining speed like they should, and they were not shifting gears at the proper time. Some professionals recommended that when this happens you stop the vehicle, turn the engine off, and wait a few minutes before restarting.
This process is supposed to reset everything so the engine performs correctly. It does not always work.
2. Vibrations
One of the most common complaints that certified Jeep repair professionals hear from owners of the Jeep 2.4 L is that the car is vibrating excessively.
The vibrations start out as a simple shaking and as you continue to drive the vibrations become extreme. You will want to see your mechanic to see exactly what is causing this to happen because there are some engine and suspension issues that cause this in any type of engine.
Some vibration causes include:
Spark plugs that need to be changed
Broken motor mounts after driving over rough terrain
Hoses that have become loose or disconnected
Timing chain issues
Problems with the fuel intake
3. Using a lot of oil
Owners of the 2.4 L engine in certain models of Jeep vehicles complain that the engine uses far more oil than it should.
This is alarming to vehicle owners because the oil has to be leaking out or going somewhere. They want to know where the oil is leaking from and if the problem is going to cause the vehicle to have other issues.
4. Gas Cap Issues
A bad gas cap can cause the Jeep to throw a code of p0456. This is commonly reported to be an issue of owners that have vehicles with a 2.4L engine in them.
Regular Maintenance can solve the issues
Many of the issues that you might hear about concerning the Jeep 2.4L are things that can be handled with proper or regular maintenance.
Oil Changes
You need to establish a regular interval for your oil changes. If you use synthetic oils in your engine you can change the oil every 7,500 to 10,000 miles.
Do not let the engine go longer than 10,000 miles between oil changes. If you really want to stop as many engine issues as possible then be sure to change the oil closer to every 7,500 than waiting until 10,000 miles.
Scheduled Inspections
When you do the oil change it is prudent to check the following systems for any signs of wear or complications.
Check the battery connections to make sure they are firm and the ends are not corroded.
Rotate your tires and check the tread to make sure you have ample tread left. You are also checking to see if the wear on each tire is fairly equal in place and amounts to the wear on the other tires.
Check the amount of engine coolant you have and add coolant is needed
Inspect your brake rotors and pads to make sure your brakes are in the best condition
Every 20,000 miles
When you drive your vehicle for 20,000 miles you need to add a few more things to the maintenance and inspection schedule.
Check the CV joints for wear
If you have a sunroof clean and lubricate the tracks at this time
Check the cabin air filter and see if it needs to be cleaned or changed
Have the front suspensions looked at by a suspension specialist. This will alert you to tie rod ends and bearings that may be on their last leg
Every 30,000 miles
When you travel a distance of 30,000 miles make sure you change the engine air cleaner filter. You will notice increased gas mileage and performance after you do.
Every 60,000 miles
You need to go ahead and change your spark plugs and your spark plug wires. The lifespan of a spark plug and the wires that connect them are limited. Change them at 60,000 miles before you begin to have problems.
On a Good Note
When you talk about the 2.4L engine in a Jeep you have to remember to mention that these engines are pretty easy on gas. With the prices of fuel, today having an engine that uses less gas is a fabulous thing.
The 2.4 L engines are more affordably priced than many of the alternatives. Saving money is a big consideration to some buyers. If you need to get the lowest possible upfront cost for your Jeep then consider a 2.4L engine to power it.
The engines are fairly easy to repair because parts and certified technicians are readily available. The availability of replacement parts is a big concern of many car owners today.
Frequently Asked Questions about 2.4 L Engine
Is The 2.4 L Jeep Engine A Good One?
The 2.4L has some issues but all in all, it is a good engine if cared for properly.
Who Makes The Jeep 2.4 Engine?
Fiat Chrysler makes these engines.
What Jeep Models Come Standard With A 2.4 L?
The TJ and the TJL both come with 2.4 L. You will also find it in the Liberty from 2002 to 2006.
Final Thoughts
The 2.4L engine used in Jeep vehicles is not without issues. It is, however, a good engine for the right drivers. You must take extra caution to do regular maintenance on the 2.4L and to keep a close eye on warnings of problems arising.
Read More Jeep Related Articles>>
1. Facts About Jeep Grand Cherokee Suspension Issues
2. What Is The Oil Capacity of a Jeep 4.0?
3. Jeep Wrangler White Smoke on Startup
4. How Long Do Shocks Last on A Jeep Wrangler?