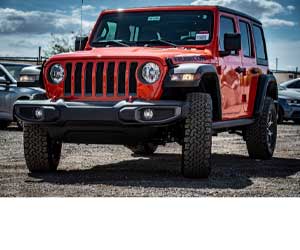 Jeep wrapping is performed with vinyl. You can actually use this process on any vehicle, but Jeeps benefit from the wrapping because most of these vehicles are driven in areas that can scratch the paint from brush and such. The vinyl allows the brush to scratch the outer covering without scratching the paint or finishes on the vehicle.
Why Wrap a Jeep with Vinyl
To protect the finish of the auto from damage when driving in off-road conditions
To change the color of the vehicle
To add words or promotions for a short period of time
Cheaper than a new paint job
Is faster than a new paint job
You can do the installation yourself
What Types of Vinyl Should You Use?
If you are going to wrap a vehicle you need to use a product called cast vinyl. If you buy high-quality vinyl it will last a long time.
Cast Vinyl
This product will conform to the surface areas of the car so it covers all contours and creates a better look. It is easy to remove this product without doing any damage to the car's surface or finish.
Cast vinyl will stay in place and look very good for several years.
Colored Vinyl
Colored vinyl wrap is the choice for people who want to change the color of their ride but not pay the high price of a paint job. We all know that your vehicle can be out of commission for several days to several weeks when you have it repainted. The colored vinyl wrap is fast and less expensive.
You can expect a colored vinyl wrap to last for many years. You even have a variety of finishes to choose from. It comes in different colors, in the pearlescent finish, in 5D which is an ultra-wet look, as well as in gloss and matte.
Clear Vinyl
The clear protection is perfect for auto protection. It does not change the appearance of your vehicle but it does stop minor scratches and blemishes from occurring. You do not have to worry about the car next to you in a parking lot opening their doors and scratching the clear coat on your vehicle because the vinyl will have you protected.
Calendared Vinyl You should Skip
This product is thicker than cast and it is also stickier than cast. It is designed to be used on indoor projects for short amounts of time. This product is likely to develop bubbles or even shrink if it is used on a jeep wrangler and allowed to stay in place for any length of time. It also has a tendency to damage the car finish when the vinyl wrap is peeled away.
Top 5 Vinyl Brands on The Market for Jeep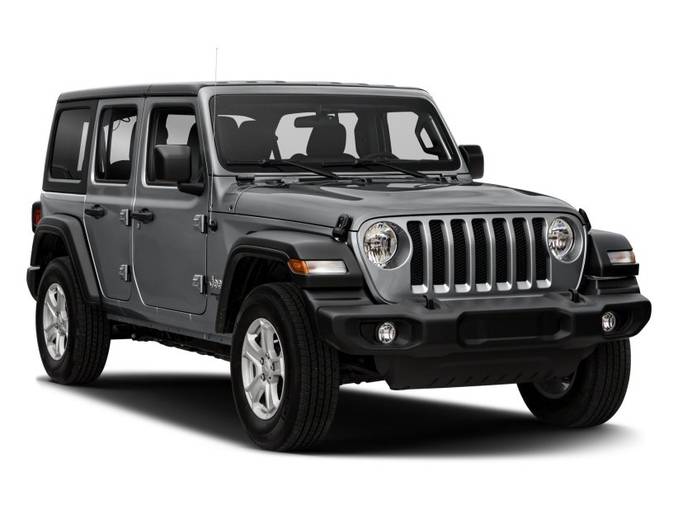 1. 3M
This film is made to provide dimensional stability and lengthy durability. You can slide it around to adjust it due to the pressure-activated adhesive feature. It resists scratches and has the ability to last up to eight years.
It can be heat-stretched to make it fit the contoured curves of a vehicle better. It can even be used on the plastic trim inside the vehicle.
2. VViViD
This is black carbon fiber printed vinyl. It is 3.9 mm thick and has a built-in air-release. The film can be heated so that it can be stretched to create a perfect fit on your vehicle. It has a realistic feel and provides a beautiful exterior look.
3. TECKWRAP
This company produces a wide selection of affordable vinyl products that will last for a long time on your car. They are high-quality, scratch-resistant, and come in many colors and sizes.
4. AVERY SUPREME
This film is great for cell phones, automobiles, racing stripes, pinstriping, laptops, appliances, boats, and more. It has a pressure-activated adhesive so you can reposition it to make sure you have the best fit.
The film has the ability to change colors. It creates a gloss-like finish, and it is capable of lasting up to twelve years with normal wear and tear.
5. ORACAL
This vinyl wrap should last about four years before it needs replacing based on normal wear and tear. It can be used on cars and trucks, motorcycles, ATVs, boats, and furniture.
Average Cost to Vinyl Wrap a Jeep Wrangler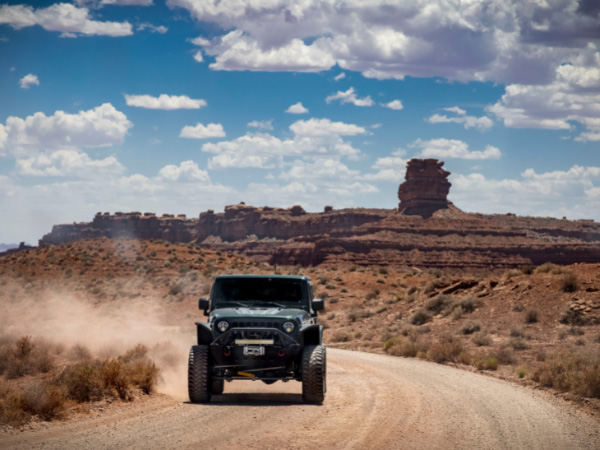 Typically, you can purchase these products in sheets that are one foot by five feet in length for prices between $10 and $20 each. Of course, these sheets are meant for smaller projects.
Larger sections of vinyl can be ordered by the foot. The bigger sections of wrap cost more per piece. You will also find the vinyl wrap in different qualities and thicknesses. The higher-quality products are more expensive but they also tend to last longer, are easier to apply, and often they come with all of the tools you need to make the application.
Most vinyl applications can be had for between $1200 and $1500 dollars. This includes the price of the vinyl and the installation cost. If you choose to use a higher grade of vinyl the cost can escalate to around $5000. You can reduce some of the cost by applying the vinyl yourself, but the appearance of the vinyl may be much better if it is applied by a professional who has the skill, experience, and tools to do the job properly.
Installation Thoughts
Each vinyl wrap is slightly different in the methods they are applied to the vehicle. The methods of installation range from simple to fairly detailed.
When you buy wraps that are pressure activated you have the ability to slide them around and re-position them until you have them exactly where you want them to be. When you are happy with their placement you apply pressure to activate the adhesive and make it adhere to the vehicle.
Some of the vinyl products require you to apply heat from an external source to the vinyl. The heat allows the vinyl to be stretched and made to fit better over curves and contours of the vehicle. These vinyl products often fit tighter and look better, but they are more difficult to apply and they may require you to purchase a heat source or have a shop to work in.
You will find that larger vinyl sheets are harder to apply so often it takes two people to apply them and work the bubbles out from under them.
If you have the following tools you can apply the majority of vinyl pieces:
Cutting blade
A squeegee
Heat gun
Measuring tape
Gloves
Infrared thermometer
DIY Step by Step Procedures to Wrap a Wrangler
Create a plan and make sure you purchase the perfect quantity of vinyl for your project. If you are doing a complete vehicle you will probably need a roll of vinyl that is 60-inches wide x 25 feet long. Measure your car to make sure these measurements are right for you. If you have any doubts it is best to order about 10% more vinyl than you think you will need so you will be covered in the event that you make any mistake.
Map out your vinyl cuts before you make them. This process lets you pay attention to problem areas like curves on your vehicle so you can make any adjustments you need to make.
Remove anything that could stop you from being able to apply the vinyl. Trim, moldings, and such should be removed.
Get the tools you are going to need and have them ready to use.
Clean the vehicle completely. Remove all dirt and debris.
If the surface of your vehicle has chips or problems repair those before applying your vinyl.
Take careful measurements and cut your pieces. Always measure twice before making a cut. You should add 4 to 6 inches to your measurement to make sure your piece is big enough. It is easier to trim excess than to stretch vinyl.
Start with a small flat place. This lets you learn the technique before you start to work on tougher sections.
When you apply the piece start in the middle using the squeegee to press out air bubble. Work from the middle to the outside.
Wrap Up
It is recommended that beginners watch a series of videos demonstrating this process. Always work slowly and follow the manufacturer's instructions precisely.