The Chevy 6.2 engine is often a topic of discussion anywhere men who love vehicles gather. One of the things men like to discuss concerning this engine is how many miles can you put on it before it starts to have real problems.
You can expect to get 250,000 miles or greater if the engine is properly maintained.
Chevy 6.2 Facts and Details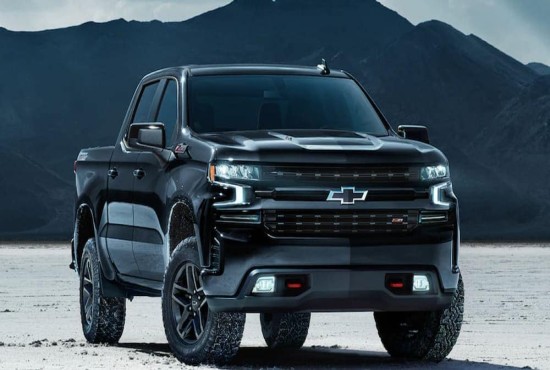 This engine is a powerhouse. It has 420 horsepower and an astonishing 460 lb-ft of torque. To make this engine do more the manufacturer pairs it up with a Hydra-Matic 10-speed automatic transmission.
In 2018 Chevy 6.2 was named one of the "Wards 10 Best Engines".
This engine is designed for power and performance, and it is designed to be long-lasting so the owners feel that they get more than their money's worth from it.
Vehicles that the 6.2 come standard in
Chevy Silverado 1500
Tahoe
Suburban
GMC Sierra 1500
Yukon
Yukon XL
Cadillac Escalade
Corvette
Grand Sport
Camaro SS
SuperSport
This is just a fraction of the makes and models you will find the Chevy 6.2 L engine in.
Benefits of a Chevy 6.2 L
You can expect to drive it for 250,000 miles or longer. So the vehicle will last 20 years or more.
The vehicles with this engine can tow heavier things. The least amount of towing capacity associated with this engine is 7,400 pounds and the greatest amount is 11,000 pounds.
This engine offers improved fuel economy so you can go farther for less money
V8 small block
Advanced electronic throttle
Overhead valves with 2 valves per cylinder
The cast aluminum block is strong, reliable, and lighter than cast iron blocks
The composite intake manifold lasts longer
Cast iron crankshaft is long-lasting
Awesome oil level sensor
It has positive crankcase ventilation
High flow cylinder heads
The list of positive attributes assigned to the Chevy 6.2 L engine is very long. People that own vehicles that are powered by this engine find new reasons every year to love the engine more.
Common Problems Reported About The Chevy 6.2L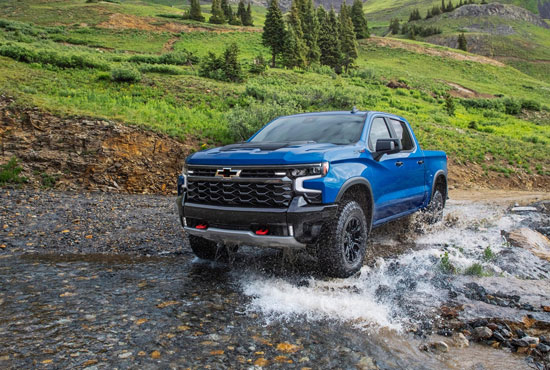 Every rose has a thorn and every engine has some issues that happen more often to them than their owners expect. The following are the most common problems reported by Chevy 6.2L owners.
It is a direct intake engine so carbon buildup can be a problem
Bent pushrods
Frequent oil leaks
What Maintenance is Required with a Chevy 6.2L?
Every report you read or hear about an engine tells you the lifespan of the engine is determined by the maintenance you provide it. Maintenance is supposed to be done at regular intervals throughout the life of the car.
If you follow a diligent schedule and take care of everything on your vehicle you will be able to prevent major problems and drive the vehicle for a lot longer.
It is highly recommended that you keep a detailed journal of what maintenance you do and when you do it. This journal will help you and your mechanic keep track of the health of your engine.
Keeping a journal of maintenance you do on the vehicle will also help you when you go to sell the vehicle. Your detailed information will make the potential buyers willing to pay more because they will know that the vehicle was cared for perfectly.
Maintenance To Do Every 3 Months
Check the oil level in your vehicle
Refill the windshield wiper fluid
Check the level of brake fluid you have
Check the level of power steering fluid
Check the tire tread wear patterns
Check your spare tire and make certain it is in good condition
Check the tire pressure in the vehicle
Inspect hoses for signs of wear
Inspect belts for signs of wear
Clean the interior and carpeting thoroughly
Maintenance To Do Every 6 to 12 Months
Change the oil in the engine every 5,000 to 7,500 miles if you use non-synthetic oil. If you use a fully synthetic oil you can probably change the oil every 15,000 miles. If 6 months pass and you have not met the mileage requirements you should go ahead and make the change anyway. Change the oil filter when you change the oil, every time!
Check your coolant levels every 6 months. If you use silicate coolant then you need to flush your system and replace the coolant every 30,000 miles or every two years, whichever comes first. If you use extended drain coolant you can change and flush your system at five-year intervals or about every 100,000 miles.
Change your windshield wiper blades
Rotate your tires
Check all of the lights, headlights, brake lights, turn signal lights, and even interior lights to make sure they are properly working
Change the fuel filter
Inspect battery cable ends for signs of corrosion or wear. You may even have to tighten the connections on the battery.
Change the spark plugs in the engine between 20,000 and 40,000 miles.
Check the shocks
check the springs and struts for signs of damage
replace the air filter, or at the very least clean the air filter
replace the cabin air filter if you have one
Maintenance to Do Each Year or At About 10,000 Miles
Change your brake pads or at least check your brake pads for signs of wear
Have the alignment on your vehicle evaluated by a front-end specialist
Check your door gaskets for signs of wear
Make sure all seatbelts are in proper working order
Lubricate window tracks so the window works effortlessly
Belts and Hoses
The belts and hoses on your vehicle are going to last for a long time. You also need to be aware that as they age these items start to deteriorate. When a belt or hose breaks it can be inconvenient and it can also cause other engine parts to be broken or damaged.
You can prevent a belt or hose from braking while you are driving by replacing and caring for them properly.
Replace the hoses on your radiator and coolant system every four years, or after you drive 60,000 miles.
A V-belt needs to be changed at 30,000-mile intervals
Serpentine belts should be changed at 50,000 miles to ensure that they will function properly and not break and leave you stranded
Timing belts should be changed every 50,000 miles.
Frequently Asked Questions
Is The Chevy 6.2L Considered to Be Reliable?
Yes, the 6.2L that Chevy puts in the Yukon and other vehicles is reliable and should last as long as 20 years with proper maintenance and treatment.
Do You Have to Run Premium Gas is The Chevy 6.2L?
The manufacturer does suggest higher octane gas, with at least an 87 to 93 octane for optimum performance.
Is The Chevy 6.2 L Better Than The Chevy 5.3 L Engine?
The Chevy 5.3 gets better fuel mileage but the 6.2 has more power. These are both excellent and reliable engines.
Final Thoughts
If you are looking for a vehicle engine that will last and last then you need to look a little closer at the Chevy 6.2 L. It has awesome amounts of horsepower and torque. It is strong enough to pull your trailers, go on off-road adventures, drive the highways and take you through the byways. It is reliable and dependable, and the vehicles it comes standard in are priced to sell.