As people have been patiently, or in some cases impatiently, awaiting the introduction of the latest electric-powered Jeep to be introduced one of the main questions they have asked is; how much is the new Jeep Hybrid going to cost?
At long last Jeep has released the info and given us the opportunity to not only learn the cost of the new hybrid in their lineup but to learn all of the juicy details about the vehicle.
Suggested Manufacturer Retail Price
First things first, everyone is dying to know what the bottom line MSRP is on the most basic edition of the new Jeep Hybrid. According to the manufacturer's specifications, this suggested price will be about $56,835.
The Jeep hybrid to pay attention to is the Wrangler 4xe. There are different trim packages, just like on regular gas-powered Wranglers, and those different trim levels increase the price of the electric/gas-powered device.
The Unlimited Sahara 4XE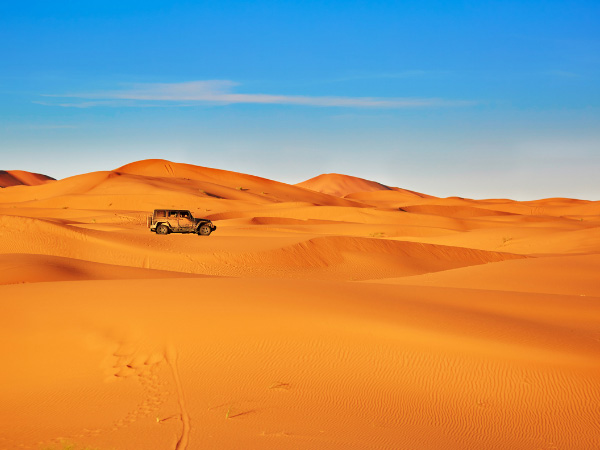 MSRP is $56,835
This Jeep has:
470 LB-FT of instant torque
I will do 0 to 60 in about 6 seconds
Has an impressive 275 HP
Ability to fully recharge in about 2 hours using a Level II charger. Level II chargers work of 240 V electrical supplies. Using a 120 V electrical supply the charge will take about 12 hours.
The estimated driving range is 49 miles before a recharge
Gas and electric combination driving should allow you to travel 370+ miles
2.0 Liter turbocharged engine
The Unlimited High Altitude 4XE
MSRP is $59,284
This Jeep has:
Maximum torque of 295 @ 3000 RPM
Seating capacity for 5
4-wheel disc brakes
Anti-lock braking system
A full-size spare tire
A towing capacity of 3500 pounds
The ability to reach a full charge in a 12-hour time frame
Power heated mirrors
Rear bumper with tow hook
Deep tinted glass
Intermittent wipers
Front bumper has 2 tow hooks
Side steps
LED brake lights
Automatic on and off LED Running lights
The Unlimited Rubicon 4XE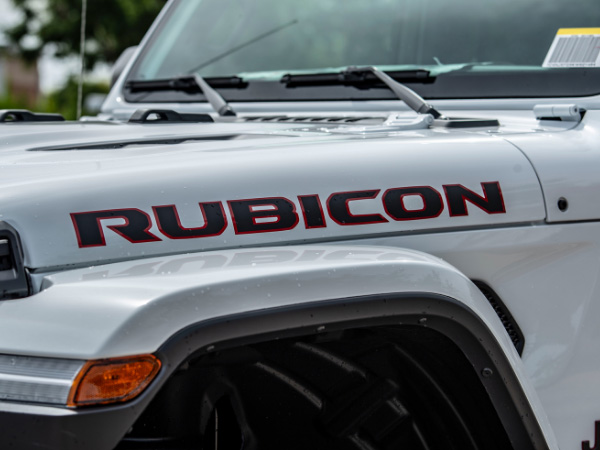 MSRP is $63,487
This Jeep has:
Seamless transition from electric to gas engine
Four-doors
375 HP
Four-cylinder gas engine
Ability to travel 21 miles on straight electric power
Max Regen Mode braking choice which allows you to slow the vehicle by simply letting off the accelerator
Quiet operation
Smaller battery than pure electrics so it is possible to charge from a 120 V household electrical outlet
Can reach 0 to 60 in about 6 seconds
As you can see the price of the new Jeep Hybrid is directly affected by the trim style you choose. The hybrid Wrangler series are only offered in the upper trim levels of the Wrangler line.
The price of the vehicle goes up as you customize the vehicle according to your driving style and needs. Accessory Packages Available Upon Request.
The Advanced Safety Features Package
Safety features have really advanced lately. Manufacturers have the ability to add many different safety features to protect you and your passengers while you are on the road. You will also find that the addition of certain safety features will cause a reduction in the cost of your insurance premiums. You may save enough on your insurance coverage to pay the extra $795 these safety features cost to add to your new hybrid.
The features in the package include:
Adaptive cruise control with stop so your cruise control will sense scenarios that cause you to need to reduce speed and once you pass the problem area the control will return the vehicle speed to the one you had chosen
Advanced brake assist senses dangers in front of or behind the vehicle and will slow the vehicle speed if you do not do so within a few seconds of the possible danger being sensed
Automatic high-beam headlight control will allow you to have the brightest possible beam without blinding on coming traffic at any time
Full-speed forward collision warning will sense the possibility of imminent collision danger in front of the vehicle and will warn you of the danger with an audible alarm.
The Cold Weather Package
Vehicle owners who live in climates that experience a great deal of cold weather, ice and snow will enjoy adding this package of accessories to their new hybrid. The package provides:
Heated front seats so you remain warmer as you drive
A heated steering wheel so your hands remain warm while you are operating the vehicle
A remote start system so you can crank the vehicle before you go outside and get in it. This will give the vehicle time to heat up so you will not be climbing into a frigidly cold vehicle.
These additional features will cost you an additional $995 to have installed in your new hybrid.
The Smoking Driver Package
Most vehicles do not come with cigarette lighters in them like they used to. Smoking is discouraged by manufacturers and health officials so the cigarette lighter has been removed from standard vehicle interiors.
For about $30 Jeep will install a cigar lighter and removable ashtray in your new hybrid.
Final Thoughts
The cost of the new hybrid Jeeps seems to be high, but when you add on the advantages these vehicles offer you will see that the cost is really quite reasonable.