If you work on Jeeps or you are known to have always owned a Jeep then at some point you are going to be asked what the differences are between the KJ and the XJ?
The main differences are the body styles and engine size.
We need to look a little closer at these two Jeep models to discern the similarities and the differences they possess.
Jeep KJ vs XJ
KJ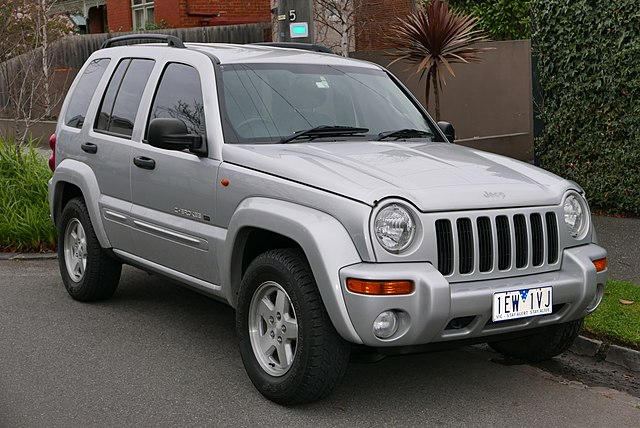 A KJ is a Jeep Liberty.
Pros:
These vehicles are fun to drive.
Seats are comfortable
They are 4-wheel drive
They are reliable
Has anti-sway capabilities
Is powerful for towing
Cons:
These vehicles are rather expensive and generally cost more than the Cherokee
The resale value of the vehicle is not optimal
They do not have the power and speed of many similar automobiles
They are not economical with fuel consumption
They need a lot of regular maintenance
They do not have a lot of power
Many people complain about issues with the windows on the driver's doors
They do not have ample legroom for the driver
They accelerate slowly so passing in these vehicles is more difficult
Higher points of gravity create issues with possible rollovers and extra wind resistance
Significantly less interior room than a Cherokee has
XJ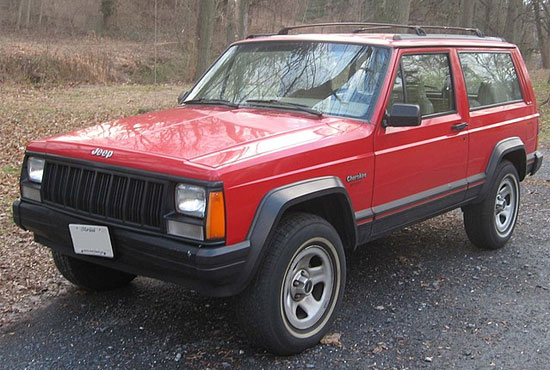 An XJ is a style of Jeep Cherokee.
Pros:
Great for off-road adventure driving
The seats are comfortable
Spacious cabins
Variety of small-item storage
The base engine is a 2.4L which gets great fuel economy
Comes with a full-size spare
Cons
There is not really a lot of cargo space in them
They do produce a higher than average amount of road noise
The lowest price versions do not offer many of the driver aids features you will want
Choosing Between The Two Models
Your first consideration when choosing between these two models of Jeep will be price. The Liberty is a higher-priced vehicle, although you can add enough upgrades and features to a Cherokee to get its price up to about the same.
If you want power and want a vehicle that accelerates quickly when you step on the gas choose the Cherokee. The Cherokee has the get-up-and-go that you want, and it is also great for off-road driving.
If you are a regular off-road adventure driver and you want to be able to drive over the roughest terrain and ford the deeper waters then choose the Cherokee. The Liberty is good for an occasional off-road excursion but cannot handle the same terrain issues that the Cherokee can.
If you want plenty of room to be comfortable while in the vehicle go ahead and choose the Cherokee. You will get a lot more passenger room, more room for the driver's legs, and a lot more cargo room. The Cherokee is built for comfort and convenience.
If you want a vehicle that is super comfy when being driven on paved roads then choose the Liberty. The Cherokee is not actually known for the smooth ride it provides. It is known to be able to cross rocks and small debris piles without an issue.
If you take your entire family on outings and excursions go ahead and get the Cherokee. The Liberty is not spacious and they tend to be gas guzzlers.
If you want to tow a camper or trailer then a Liberty is a good choice unless you are going to remote areas.
Frequently Asked Questions
What Does KJ Mean for Jeep?
Many say it stands for Killer Jeep. The K actually references the Jeep's position in the Jeep lineage.
Is The Jeep XJ Fast?
Yes, they can reach speeds of 61 mph in 10 seconds and top out at about 112 mph.
Why Is It Called An XJ?
According to some, this stands for "eXciting Jeep" while others claim it stands for "experimental Jeep".
Final Thoughts
The first thing you have to remember is that when choosing a car personal preferences, driving style, family size, and comfort levels are all part of the considerations. Only you know how you drive and where you drive most frequently. Choose the vehicle that has the features you want and the comfort you want for your family. Most differences between the Jeep Liberty and the Jeep Cherokee are matters of personal opinions.
More Jeep Comparisons
1. Jeep YJ 2.5 Vs 4.0
2. Ford Explorer vs Jeep Grand Cherokee
3. Canadian Jeep Vs American Jeep