Some Jeep vehicles come with the option of half-doors or full-doors. I have listened to many spirited debates on this topic.
There are pros and cons to both types of doors, and speaking as a Jeep enthusiast I must say that personal preference plays a big role in deciding which is best.
Half-Door Pros and Cons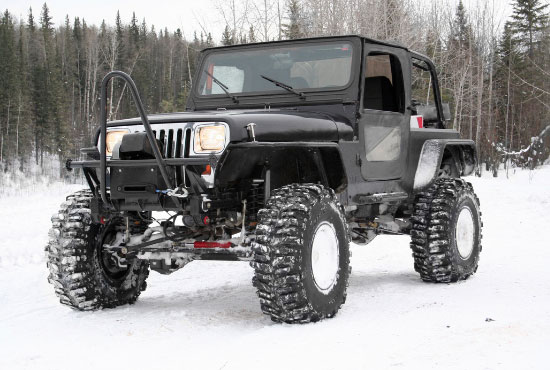 Pros:
If you like to do off-road driving through areas that may be muddy the half-door gives you the open-air feeling with a little protection from the mud and the muck.
When sitting in the Jeep you do not feel as confined as you do when you ride in a vehicle with full doors.
Half doors reduce the weight of the vehicle and a weight reduction increases the fuel economy.
The half-door does provide an armrest for the driver and passenger.
Having the half-door in place is safer than riding with no door on the vehicle.
They look really cool
If you like to go doorless they are easier to remove than the full doors are
Cons:
The vehicle does not stay as warm in the winter
The half-doors are not offered on all makes and models
If you purchase half-doors after you purchase the Jeep they can be very expensive.
The interior of the Jeep is noisier when driving down the highway
Thieves have an easier time breaking into your vehicle
Thieves can actually steal the doors off of the vehicle]
More likely to leak in rainy weather
The zipper windows can be frustrating
Full Door Pros and Cons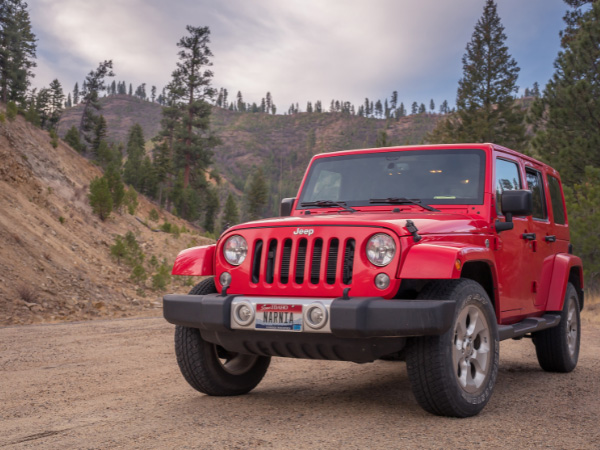 Pros:
They keep the wind, rain, and other elements outside of the Jeep
Your Jeep interior is easier to keep clean
They make securely locking the vehicle easier
They are better for daily drivers who use their vehicle to go to work and to town
The interior of the vehicle is quieter and protected from road noise
Full-size doors are safer when you are riding with children or pets.
Full-size doors can have power windows on them.
Cons:
They are restrictive so your Jeep feels more confining
They add weight to the vehicle
Which Jeep Models Come With Half-Doors
The Sahara
Rubicon
Wrangler Sport S
Wrangler Sport
JL
TJ
Jeep is currently offering the half-door option on an increasing number of vehicles. The option allows Jeep buyers to customize their vehicles before they drive them home. It also ensures that the half-doors will fit precisely and the colors will match your manufacturer's paint perfectly.
Related Article >> Jeep Wrangler Sport vs Rubicon
Tips From Jeep Owners
Half-doors are fun, they look great, and you can swap them for full doors when the weather calls for it.
Half-doors are noisy so when you are cruising down the interstate you do not want them.
Get your half-doors with your vehicle and you will get a better price on them
Not all aftermarket half-doors fit as they should so measure the doors and your door opening before you agree to buy.
You can get soft or hard half-doors for your Jeep. The soft ones give you a great safari look but if you drive over thirty miles per hour on the highway the noise will drive you nuts.
If you have an older model Jeep you might want to check out salvage yards for original Jeep half-doors that fit your vehicle before you buy aftermarket versions.
Frequently Asked Questions
Are Half Doors Worth It?
If you like to go off-roading in your Jeep then the half-door is a fabulous option.
Do Half-Door Jeeps Have Windows?
Yes, the vehicles are designed with windows to cover the opening in the door.
Can You Put Full Doors On A Half-Door Jeep?
Technically the answer is yes, but you may need some additional components to make this work.
Final Thoughts
Full doors are the best option for drivers who drive their vehicles on paved roads most of the time. If you live in a cold climate full doors are also a great choice. If you like to leave the pavement and do some adventure driving then half-doors are going to make you happy. You must remember that a Jeep is designed for door removal so no door is another option.
Read More:
1. How Heavy Are Jeep Doors?
2. 9 Reasons Why are Jeeps so Expensive?
3. Is It Legal to Drive a Jeep Without Doors?